Fund Isaan is a non-profit organization established in 2008 supporting the education of children in the Isaan region of Thailand. We are both a fund managed by the King Baudouin Foundation in Belgium and an official foundation under Thai law.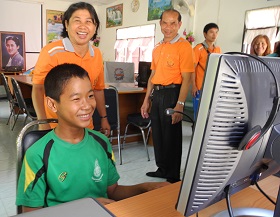 Through our various projects we aim at providing children in the North East of Thailand with a better education.
We provide non-repayable

scholarships

to children with high intellectual potential but limited financial means;

We set up and maintain

computer classes

in different schools in the region.

We send carefully selected and well prepared

volunteers

to the region to help local teachers and schools, raising the level of the English language courses;
Legal entities and board
In June 2008 Fund Isaan was officially established as a fund managed by the King Baudouin Foundation. The fund is represented by:
Mr. Rony Wuytjens, Founder;
Mr. Jocelyn Timmermans, consul for Thailand in Flanders as president;
Mr. Stefan Schafers, Director Europe Programme, International Development and Digital Transformation at the King Baudouin Foundation, representing the KBS.
In September 2013 Fund Isaan Thailand was officially registered under number Sor Ror 3/2556 with the Ministry of Commerce to represent the Fund in Thailand. The Thai foundation is represented by:
Mr. Rony Wuytjens, chairman,
Mr. Gino Wuytjens, vice chairman,
Mr. Udom Pasda, board member,
Mrs. Sopha Pasda, board member,
Mrs. Sasikan Sonaphun, board member.
Our objective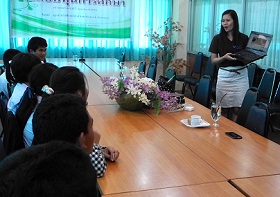 The official protocol stipulates that our aim is to organize and support initiatives in "left behind" regions in South-East Asia, more specific but not exclusively, in Isaan, Thailand. The Fund focuses on the improvement of Education and the support of Micro-economic initiatives. To that purpose the Fund puts volunteers at the disposal of local schools. Furthermore the fund raises scholarships for thoroughly selected and screened children and invests in IT solutions. The fund is allowed to use all means it deems useful to achieve its aim. In accordance with the philosophy of the King Baudouin Foundation the fund will support initiatives that aim to achieve a multiplication effect. The fund can act on its own or together with other organizations.