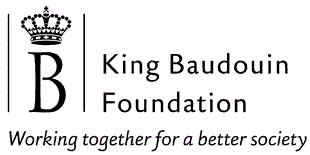 The King Baudouin Foundation was founded in 1976, when Baudouin I (1930-1993) celebrated his 25th anniversary as King of Belgium.
Why a foundation?
King Baudouin did not wish to receive a personal gift to mark his jubilee. The idea of a 'lasting memorial' was born. King Baudouin was moved by social affairs, had a strong sense of justice and was concerned that society should be harmonious. A Foundation was therefore established to mark his jubilee that would make efforts to ensure better living conditions for the population. The King Baudouin Foundation, an independent public benefit foundation, came into being on 31 March 1976.
Mission
The mission of the King Baudouin Foundation is clear and wide-ranging: to help to improve living conditions for the population. In its 1976 Constitution the Foundation is described as "an independent structure that encourages original ideas and sets up new projects." The King Baudouin Foundation supports projects and citizens who are committed to create a better society. In this way we can make a lasting contribution towards greater justice, democracy and respect for diversity.
Independent and pluralistic
The Foundation works on an independent and pluralistic basis. This is also guaranteed by the diverse backgrounds of the Board of Governors and staff. The Foundation respects diversity and strives towards quality, transparency and integrity. The Foundation focuses on specific themes and is based in Brussels, but also supports projects far beyond the borders of Belgium and Europe. By working together with a range of different organisations the Foundation aims to harmonise its own mission as effectively as possible with the efforts made by others.